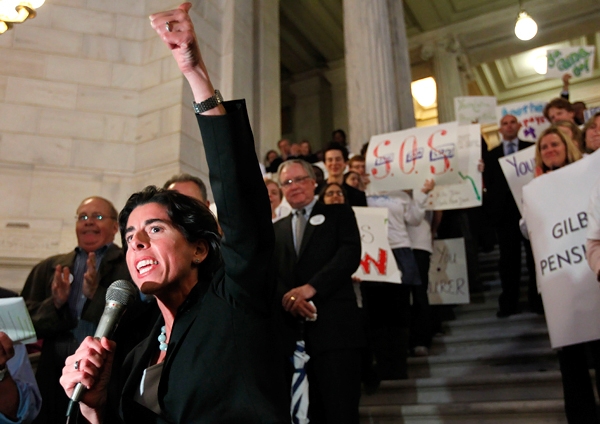 State pension funds get nervous about Wall Street advice
This piece links to my coverage of Gina Raimondo's less than stellar choices regarding open government:
There's a tremendous amount of

populist outrage

about the way that pension fund reform was handled and the perception that Raimondo and her campaign coffers may have benefitted from all the fees generated by the pension system over the last few years.
The piece links to Progressive Charlestown, which reran a piece I wrote for RI Future.
Gina Raimondo and wealth inequality
That's me, representing "populist outrage." I can live with that.